Basket nf2 : Le Stade Français 50 – Angers 41
#AllezLesFilles Basket : le Stade Français meets Angers
Hall Géo André in Paris, january 20, 2018. This is late afternoon, it has been raining all day, I'm happy to join this event : le stade Français nf2 meets Angers. Lots of baby basketball fans today, all smiling and reaching for the ball :-). Back to the game : le Stade Français won 50 to 41.
"Not alone" – why I love this image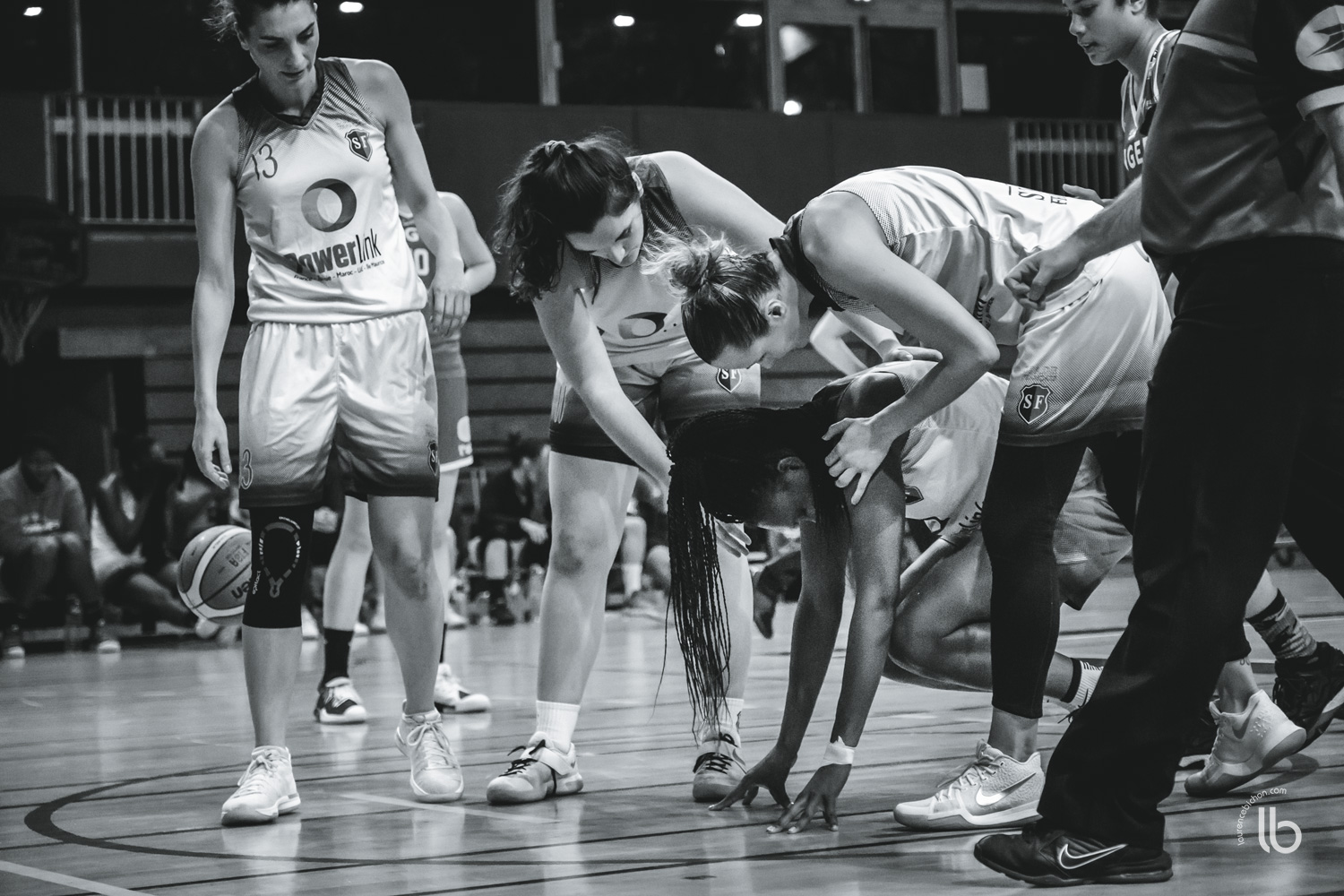 Back to this image "Not alone". I chose to show an aspect of team sports of great meaning for me : when something goes wrong on the field, your team mates are there to help you out. Sometimes, things can get tough and you fall. But when a team is a team, you can reach for a hand or an ear, and it's of great comfort, it's reassuring. Real persons in our cybertime…
See the game's pics
That's all… There were 2 games at Géo André this evening. If you wish to see the pictures of the game between le Stade Français nf3 and Orly, click here.
#AllezLesFilles ! and…
Stay tuned !