Basket nf3 : Stade Français 66 – Orly 59
#AllezLesFilles Basket : Stade Français meets AS Orly
January 20, 2018 in the hall Géo André, Paris XVI : nf3 (woman national 3 championship) game between the Stade Français and AS Orly. Last time both teams met, the game was disputed and Orly won by one point only. So on both sides, expectations and motivation are high ! Fans of Paris and Orly are in the hall tonight ! A game with suspense and energy that Stade Français won 66 to 59 !
Cheer up message to the Orly player who has been hurt during the game.. I hope she's all right now !
Find here the websites of both teams :le Stade Français and ASA Orly.
Team pic
Gislhaine, a representative of Paris for the Olympic games of 2024 was in the hall for the game. This was an occasion for a team picture !
#AllezLesFilles !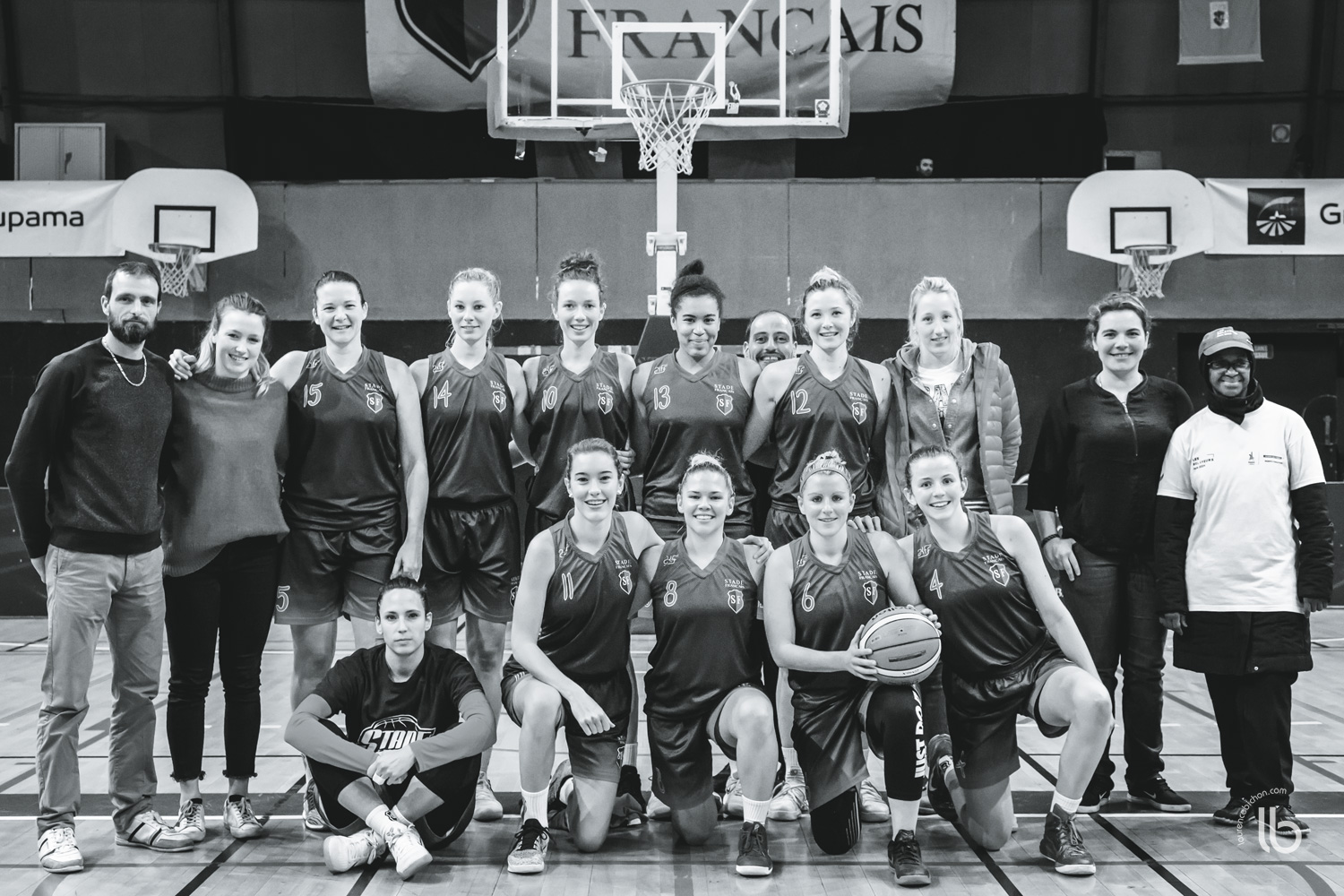 See the game's pics
hat's all… There were 2 games at Géo André this evening. If you wish to see the pictures of the game between le Stade Français nf2 and Angers, click here.
#AllezLesFilles ! and…
Stay tuned !