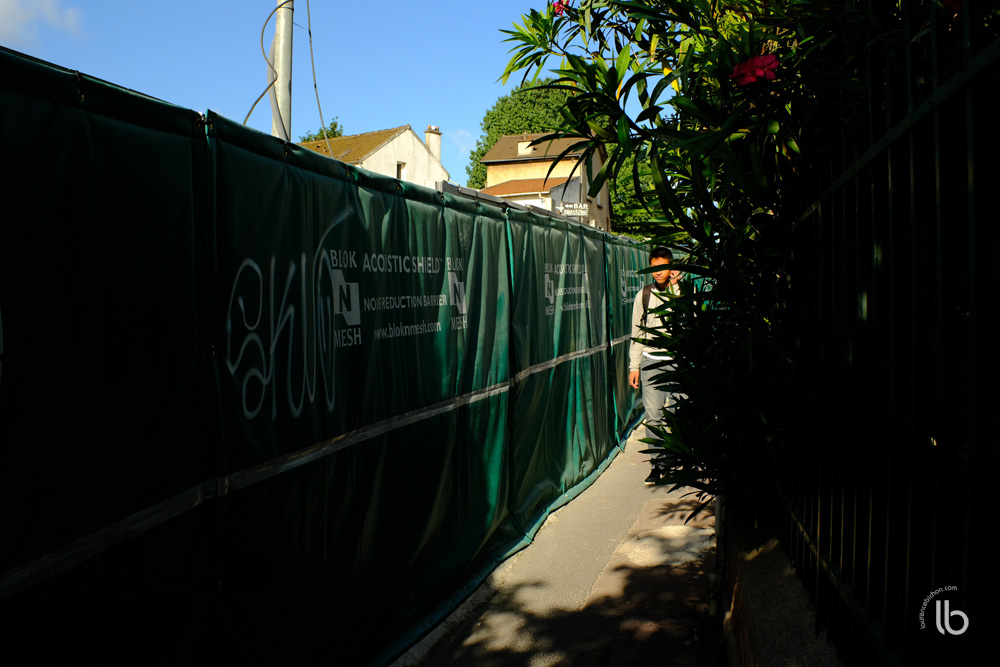 english version
When out on the streets, I set up my camera so that I can snap a picture only with a framing and a click. This does not mean I want to take all of my pictures this way : sometimes I take the time to think about focus and exposition and toggle the buttons. But in general, I just want to be prepared as much as possible for the unexpected, free my mind from the technicals and be open to what's happening…
I already detailed how I set up the X100F for zone focusing in a previous post :
A simple way to zone focus with the Fuji X100F.
In this post, I will describe my settings regarding exposition (photometry in Fuji's world).
I use the focus point for 2 things:
set focus to the hyperfocal distance

calculate the exposition and memorize it
Before starting to take pictures, I point the focus point to an object that is at the hyperfocal focus distance, and that gives me the exposure I want the camera to memorize. This locks the focus and the exposure. The little focus square in the EVF becomes green, and I'm good to go and take as many pictures as I want.
For instance, if the weather is very sunny, and I want to expose for subjects in the sun, and have dark shadows, I will point to an object in the sun, at the hyperfocal distance (preferably in zone V of Ansel Adams' zone system). Doing this, I made a choice : I will be ready for subjects in the sun. If the picture I want to take does not fit, I will fiddle with the buttons and dials… That's the choice…
I know that some interactions with the camera will unlock the focus, as for instance displaying pictures, going in the menu or the Q custom settings… This is where becoming friend with the camera comes into play !
Here are my settings :
Aperture : f5.6 (hyperfocal = 5m) or f8 (hyperfocal = 3m)
Shutter : A
ISO : Auto A3 (SHOOTING SETTING > ISO AUTO SETTING > AUTO3 >
DEFAULT SENSITIVITY 200
MAX. SENSITIVITY 12800
MIN. SHUTTER SPEED 1/500
)
Focus mode : single AF
AF/MF Setting :
AF MODE > SINGLE POINT
AF+MF > OFF
Set up :
BUTTON/DIAL SETTING > FUNCTION(Fn) SETTING > AELAFL > AE/AF LOCK
BUTTON/DIAL SETTING > AE/AF-LOCK MODE > AE&AF ON/OFF SWITCH
POWER MANAGEMENT > AUTO POWER OFF > OFF
It took some time for me to find out my way to do street photography with the X100F. I wanted to share !
That's all for today. Enjoy you walks with your X100F buddies !