Basket #AllezLesFilles : Mondeville 68 – Tarbes 69
Mondeville was playing against Tarbes for one of the last game of the lfb championship of this year. A lot of suspens until the last minute of the game when both teams were only one point apart. Tarbes won in the end with 69 to 68.
My selection for the pic of the day : this image where Katia Mosego-Masa's emotion is poignant. Tension to get to the ball ? Disappointment for having missed the ball ? Hurt ? I don't know and just hope she was not physically hurting. So why did I pick this photo ? Because it shows that sport allows you to be yourself, really in the game where all your energy goes into action, you can do without checking yourself doing, and it's not a big deal if you make a strange face and not your best MonaLisa smile. Great feeling… With the #AllezLesFilles project, I wish to show that sport can be seen as windows for freedom !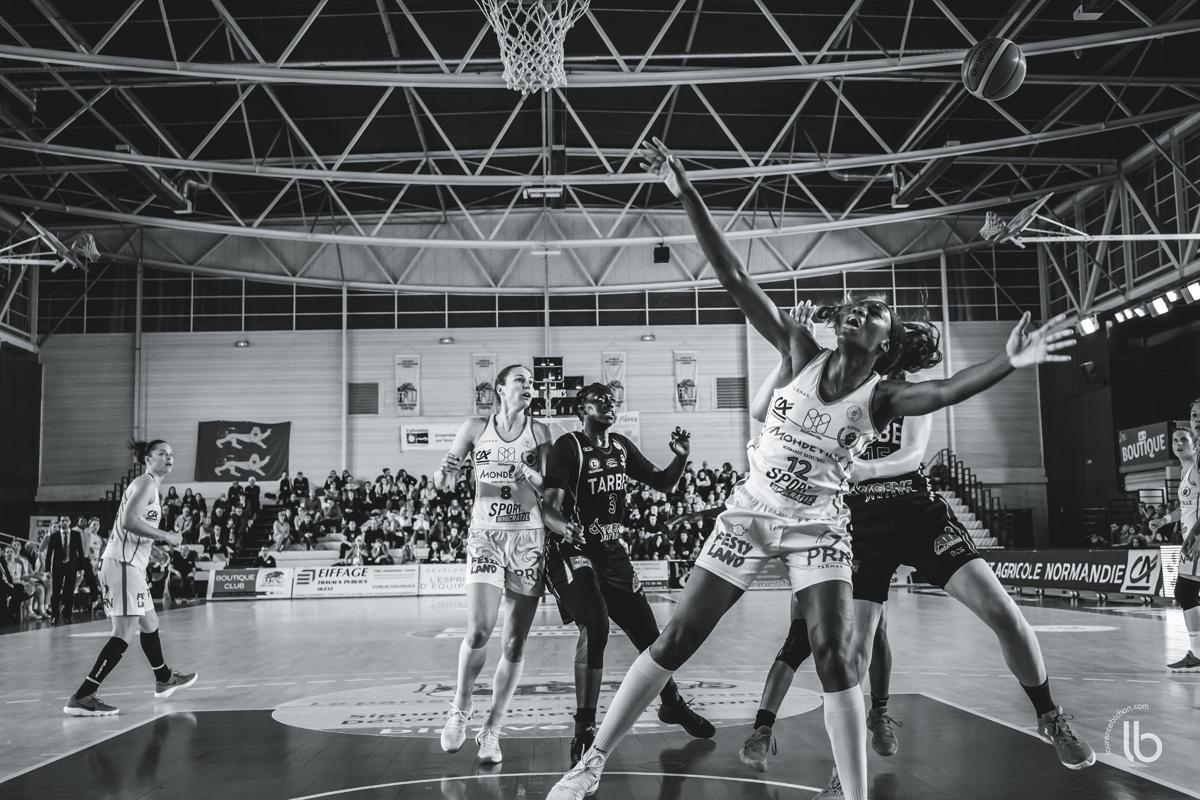 Here is my image selection of the game. Hard to choose sometimes, but that's always a big issue in photography…
Here are links to images of the other games I photographed in Mondeville with the LFB team : Flammes-Carolo, Bourges, and Villeneuve d'Ascq.
Comments and summary of the match in the french press : actu.fr.
That's it for today. Thank you for visiting this blog and see you soon !
Stay tuned