Mettre au point par zone focus simplement avec le Fuji X100F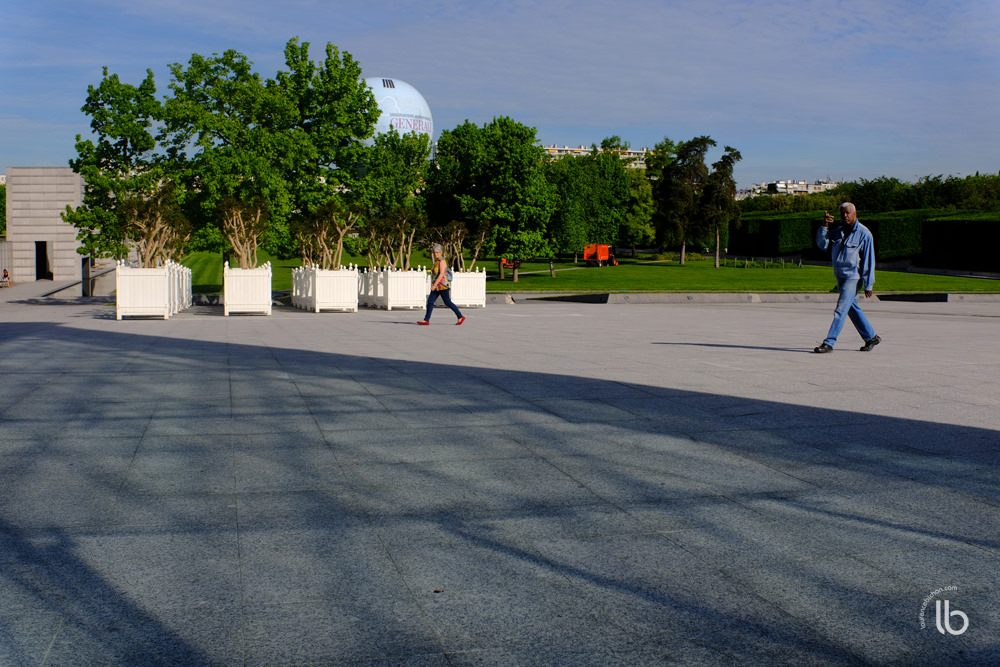 version anglaise – traduction prochaine
When out for street photography, I like to use zone focusing, and set my lens to the hyperfocal distance. With the Fuji X100F, and an aperture of f5.6, the hyperfocal distance is at 5 meters. So if I prefocus my camera to this distance, I know that everything between 2.5 meters and infinity will be in focus.
That's the theory…
But when I got the X100F, I had to figure out how to apply this on the field…
I tried first to use the camera manual focus. But this did not work for me because the focusing ring is very sensitive on the X100F. When the camera was hanging at my neck, the focus frequently changed after a few streets, without me knowing it. And working with the zone focus is a matter of trust and speed… I had to find another way…
So here is what I do now : I set the camera to single AF mode, use the AEL/AFL button as a back button and set its lock-mode to switch. This way, when I set the focus with the back button, the focus stays active. The shutter does not refocus when pressed or half pressed. Important detail : I do not enable the AF+MF feature so that the manual focus ring is not active in single AF mode. Otherwise, we are back to the beginning of the story…
That's it ! Before starting to take pictures, I point the focus point to an object that is at the hyperfocal focus distance, and focus on that object with the AE/AFL or whatever the back button is. This locks the focus. The little focus square in the EVF becomes green, and I'm good to go.
I know that some interactions with the camera will unlock the focus, as for instance displaying pictures, going in the menu or the Q custom settings… This is where becoming friend with the camera comes into play !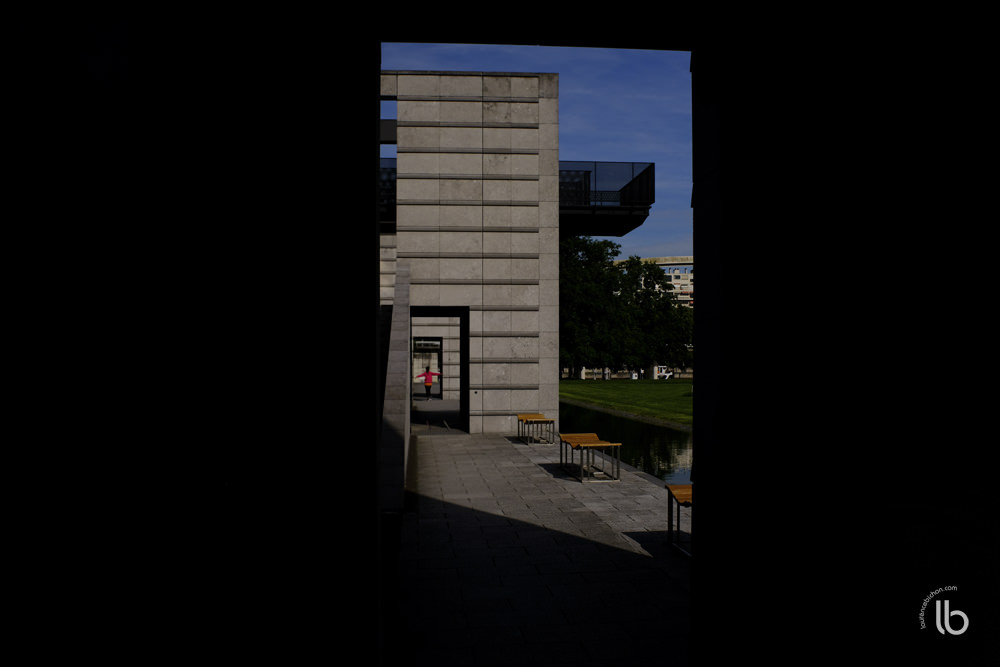 Here are my settings:
Focus mode : single AF
AF/MF Setting :
AF MODE > SINGLE POINT
AF+MF > OFF
Set up :
BUTTON/DIAL SETTING > FUNCTION(Fn) SETTING > AELAFL > AE/AF LOCK or AF LOCK ONLY
BUTTON/DIAL SETTING > AE/AF-LOCK MODE > AE&AF ON/OFF SWITCH
POWER MANAGEMENT > AUTO POWER OFF > OFF
Coming from the Ricoh world where zone focusing is completely another story thanks to the snap mode, I had to dig into the manual and all the options of the X100F in order to become friend with it. I wanted to share !
That's all for today. Enjoy you walks with your X100F buddies ! I think I just fell in love…